How to create/manage Projects:
You will find the link for Projects on the left side of the page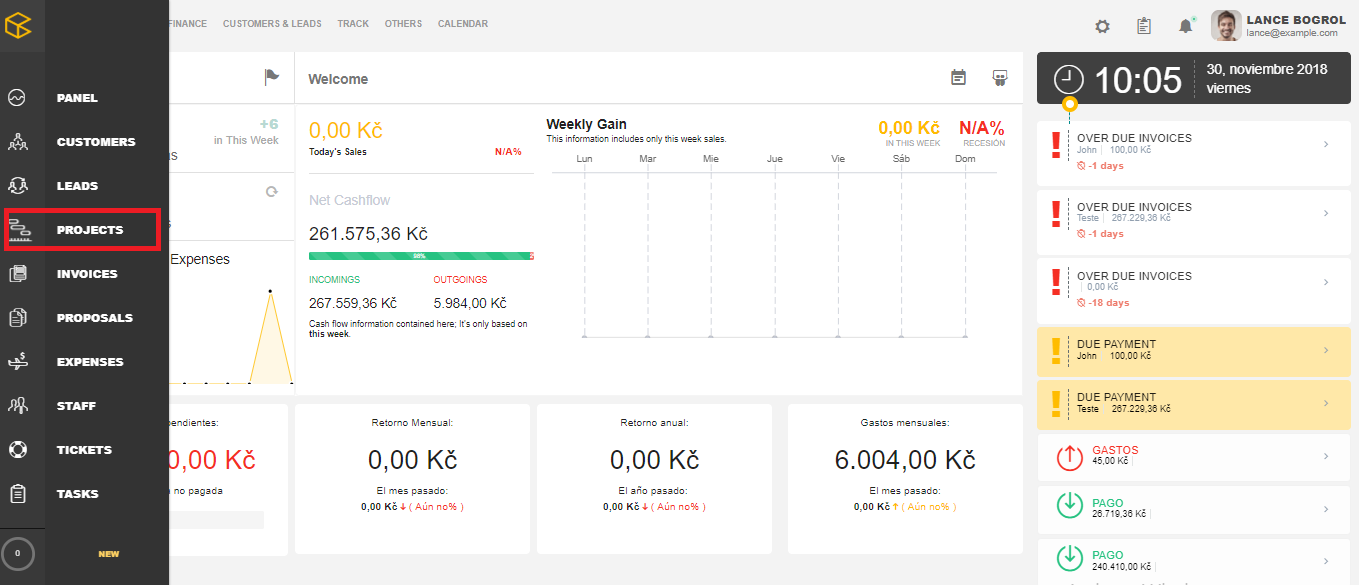 Alternatively, you can also find Projects under Track as follows: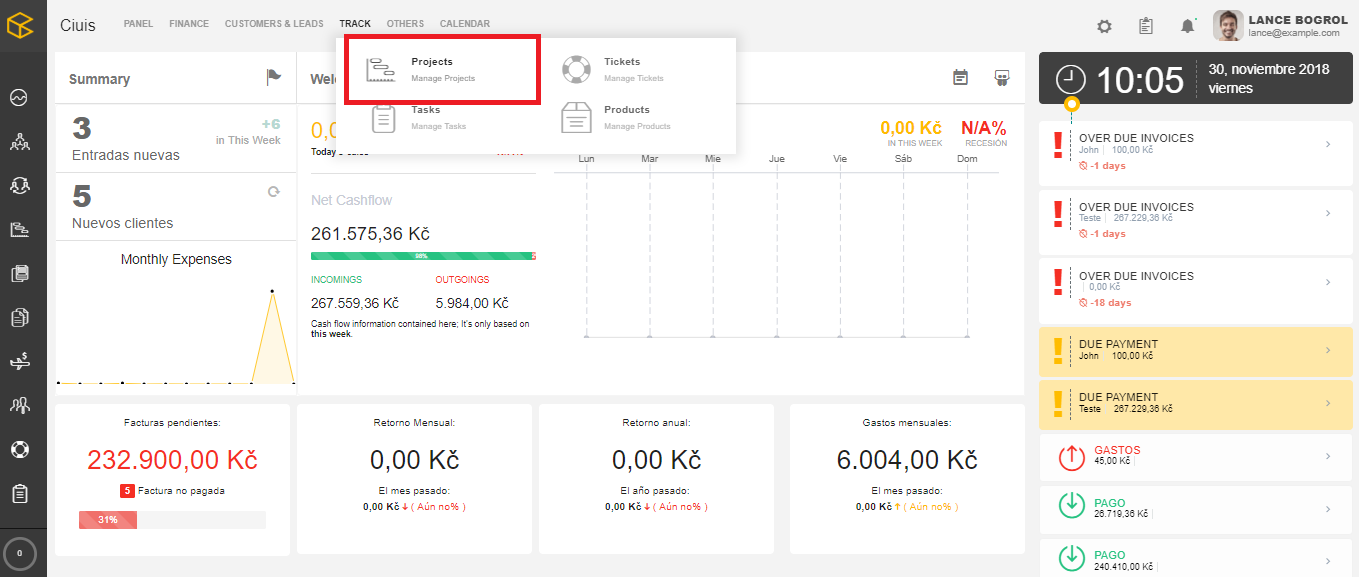 Once you click on Projects, the Page for Projects opens up.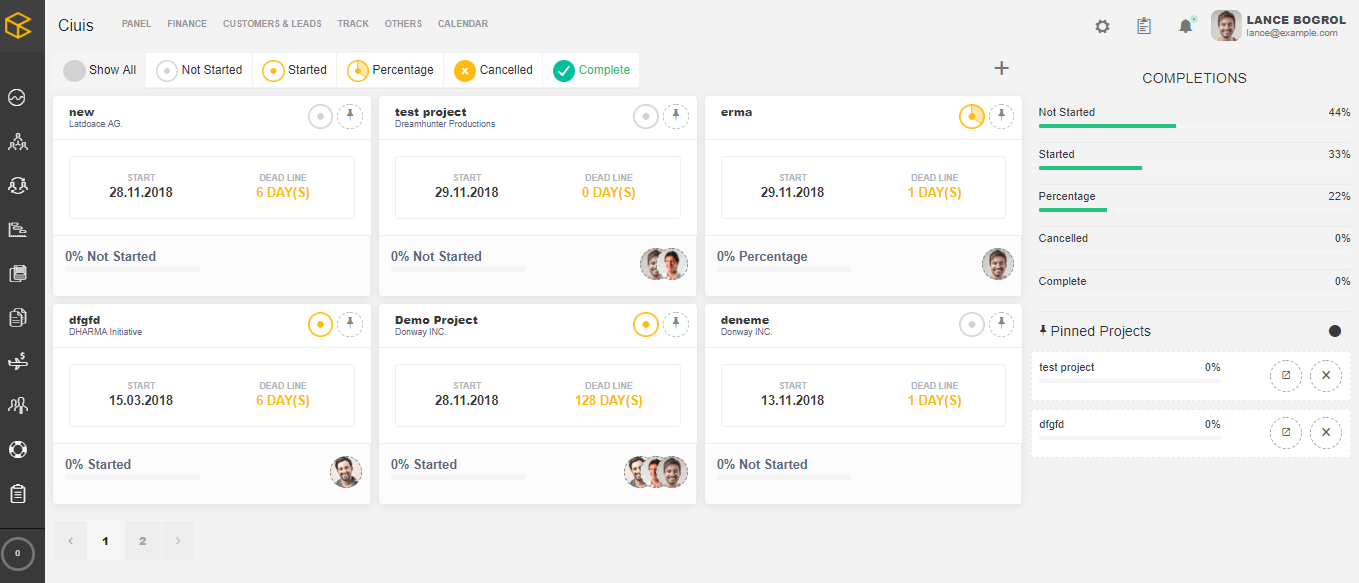 You can create a new project using the '+' on the far right side of the page.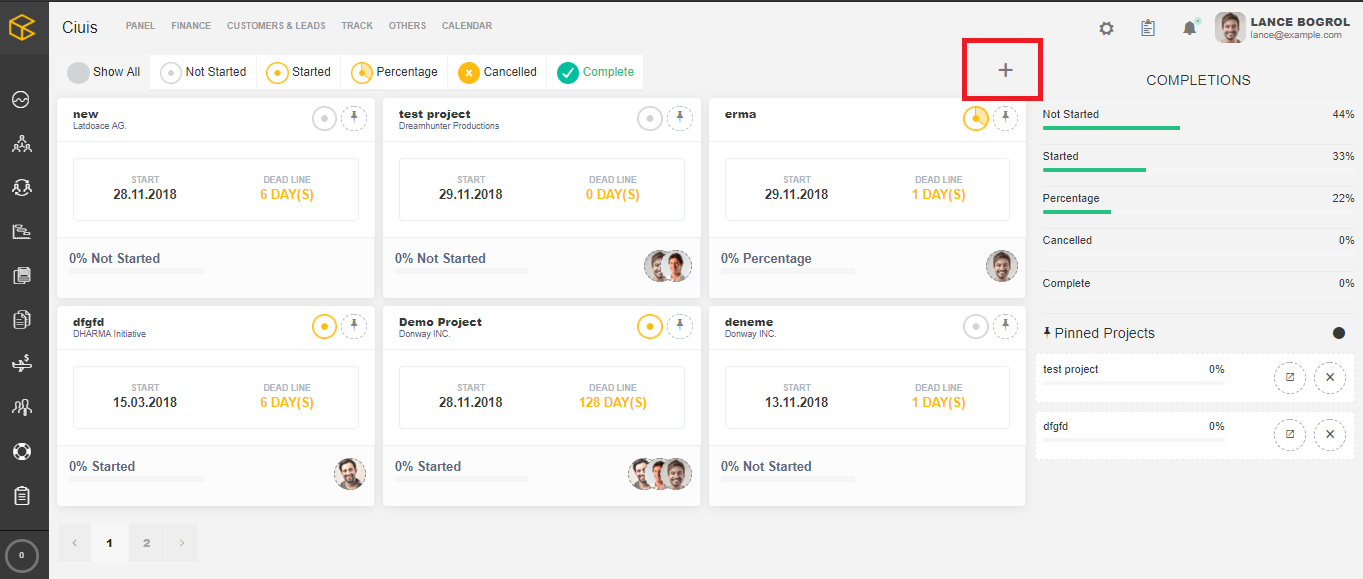 Once you click on the '+' sign, the following page opens up. Here you need to fill complete details of the new Project that you are creating.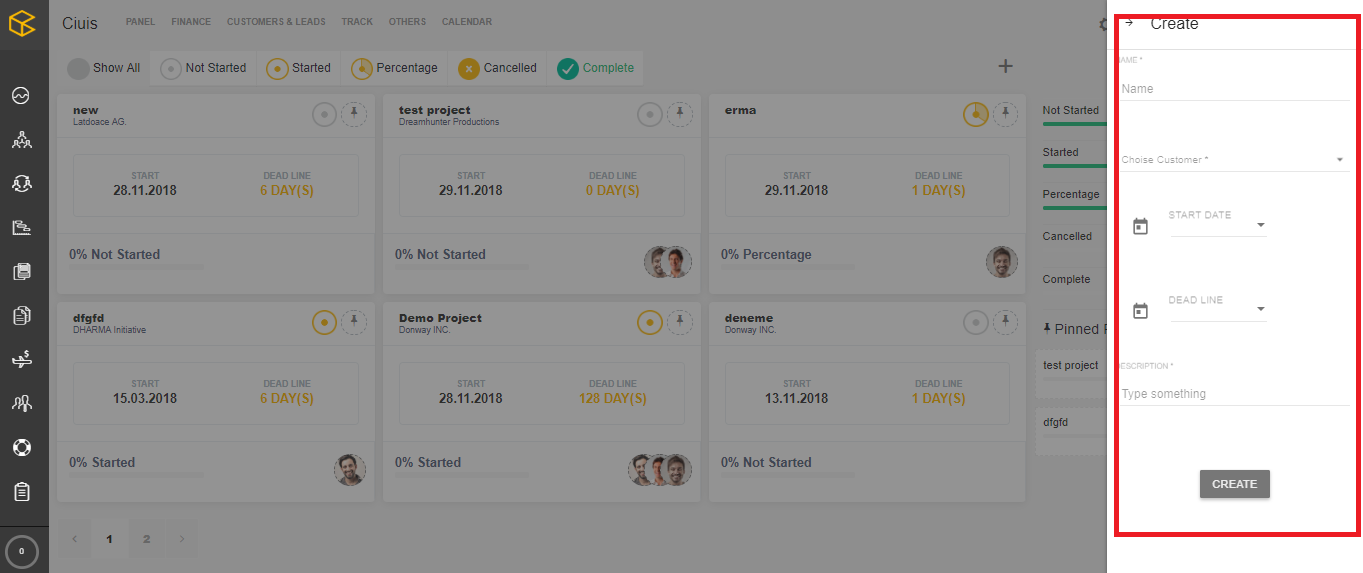 After completing the details, hit the create button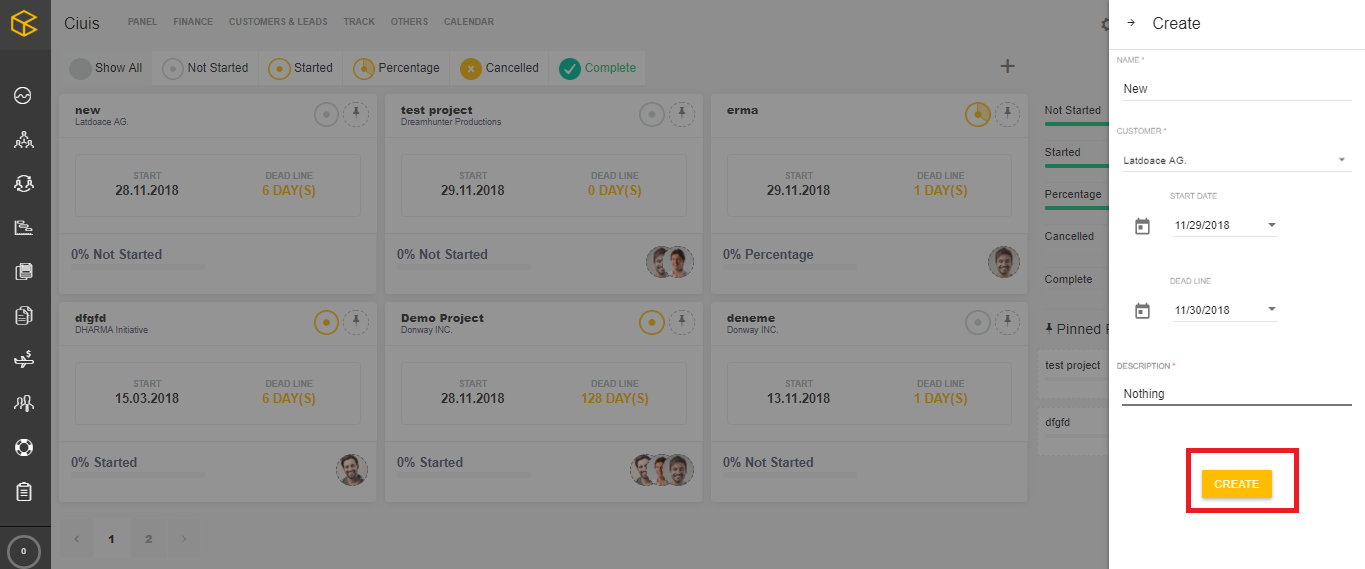 Once you hit create, the new project gets created. To view the details, simply click on the newly created Project.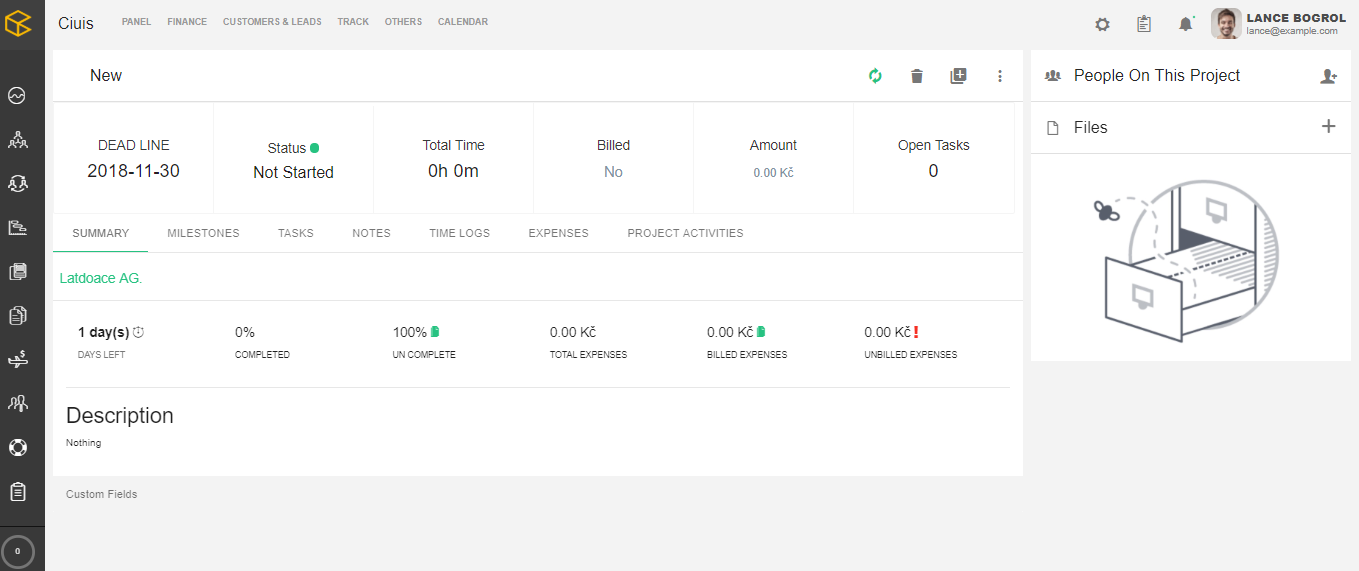 To update the project, click on 3 vertical dots that are on the right side of the page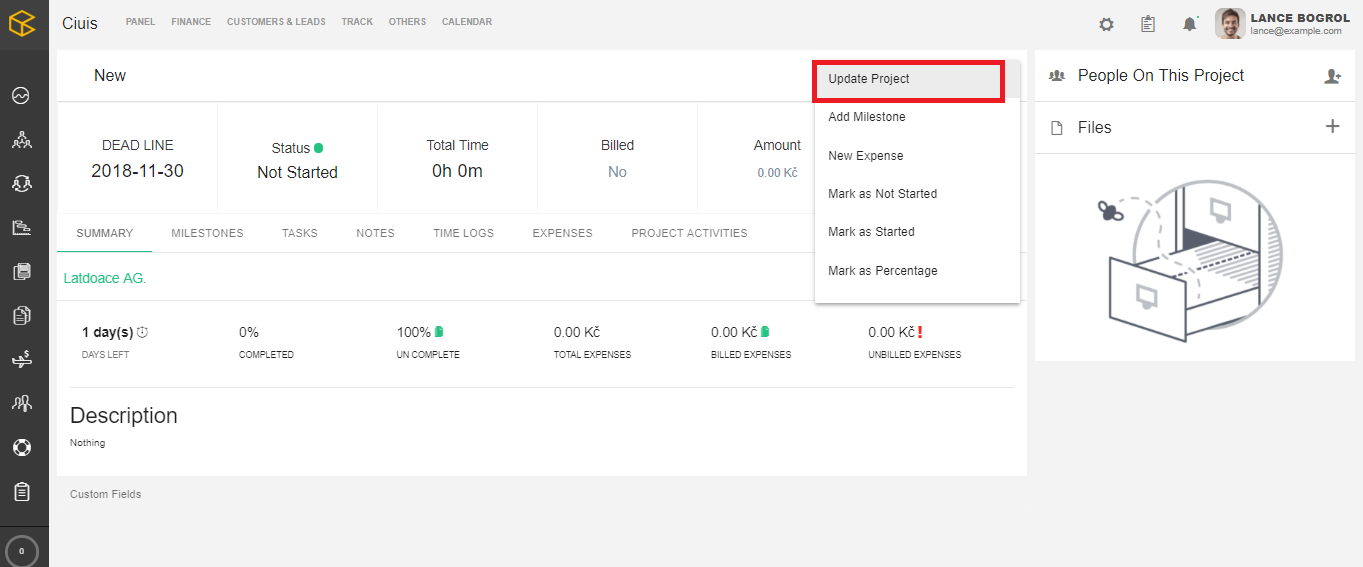 Once you click update, you can update the information and click 'Update'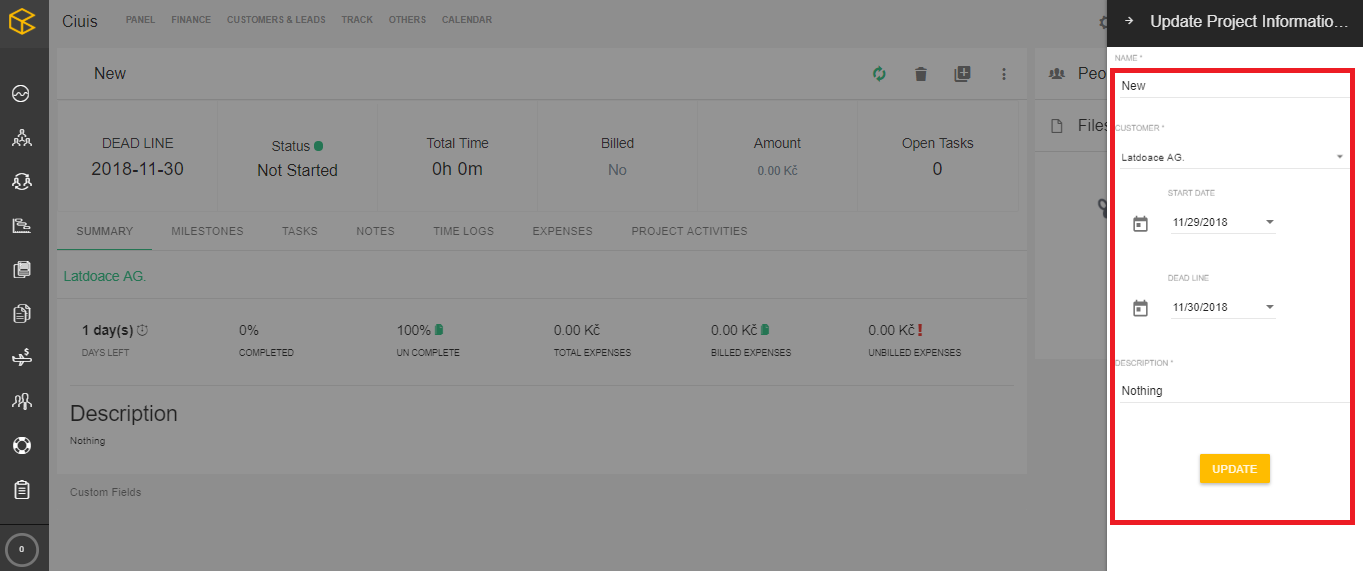 You then get a notification saying that it is updated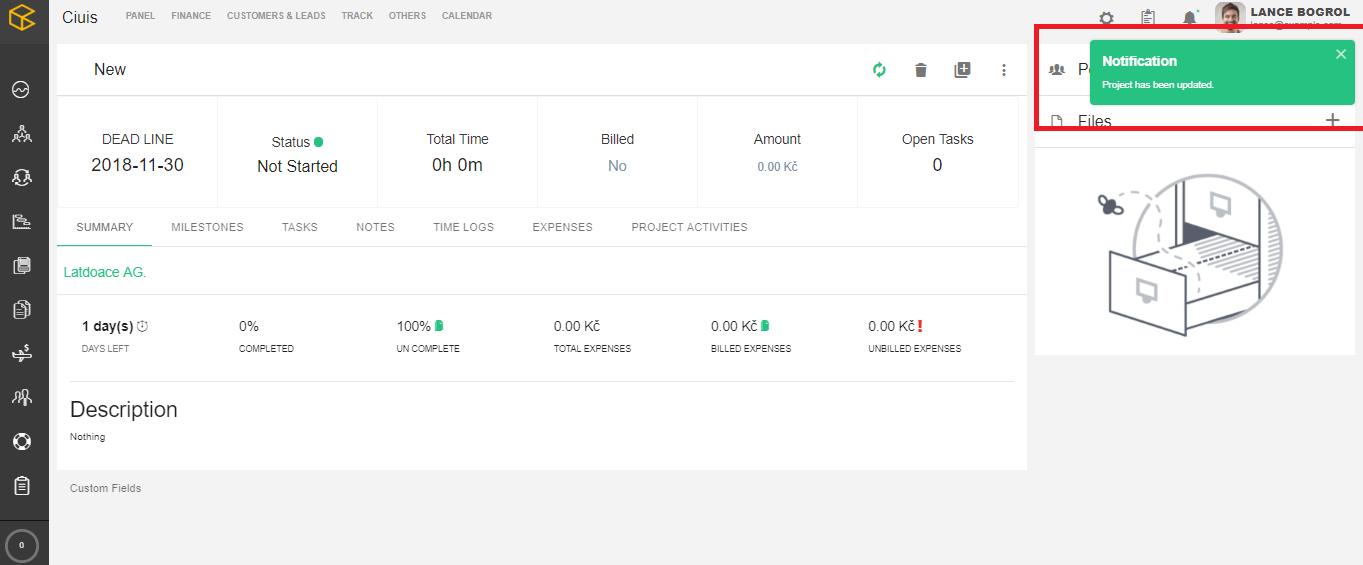 You can add a milestone to your project as follows: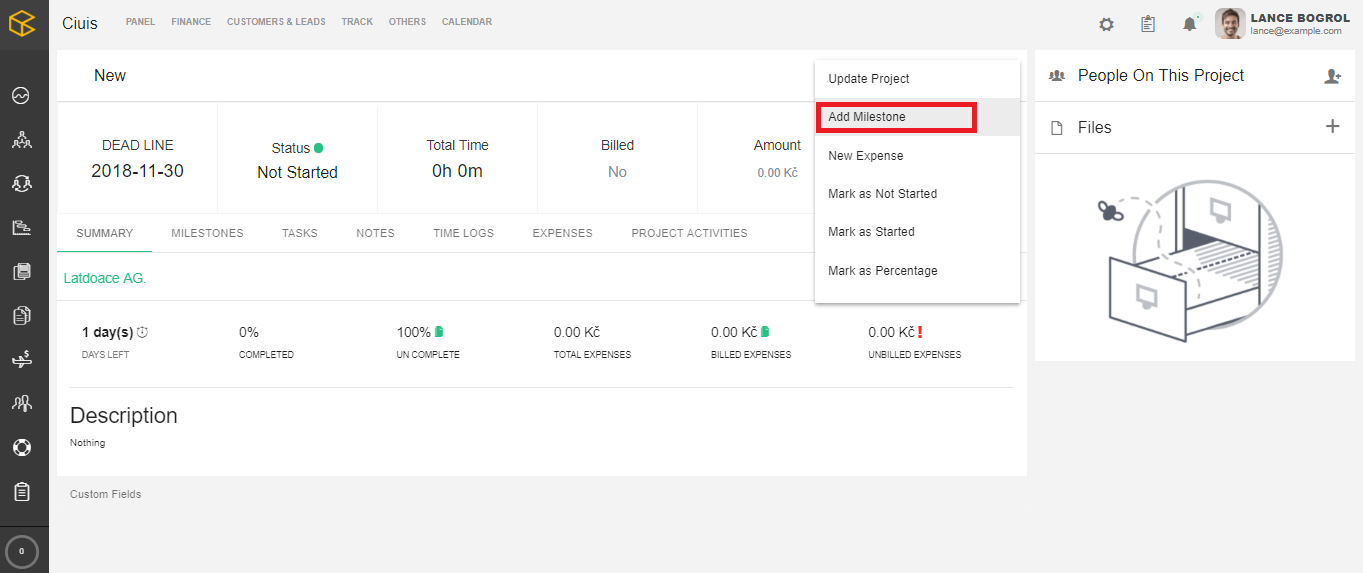 After you click on Add Milestone, the system will ask you to enter all the details. Once the details are entered, click 'Add'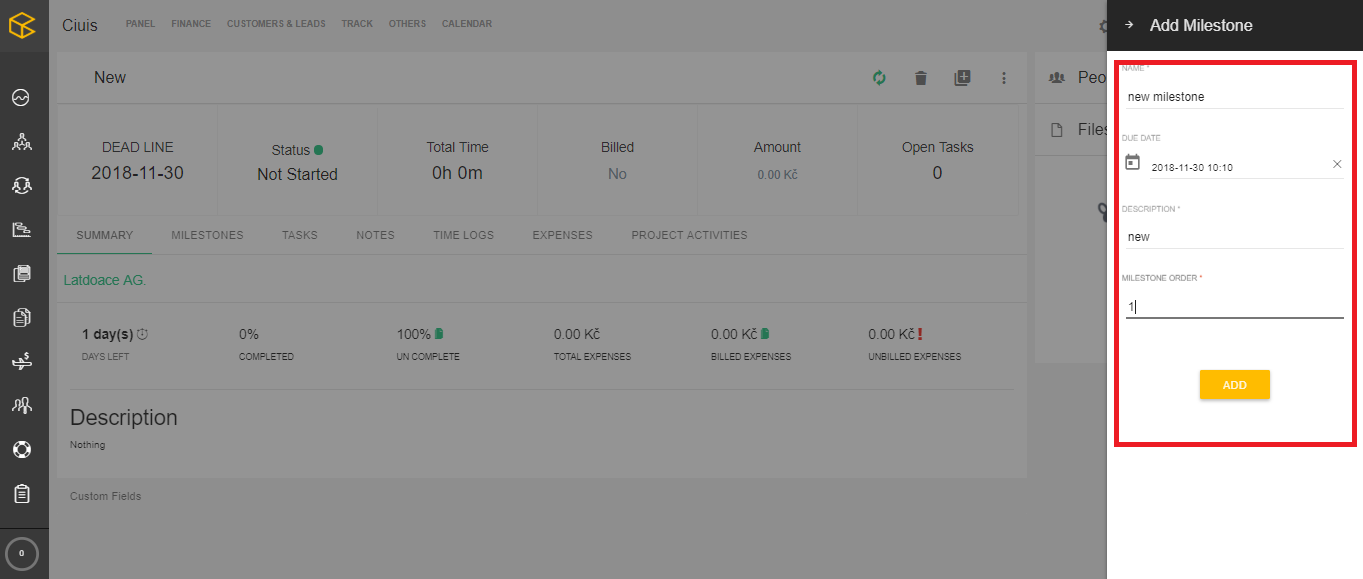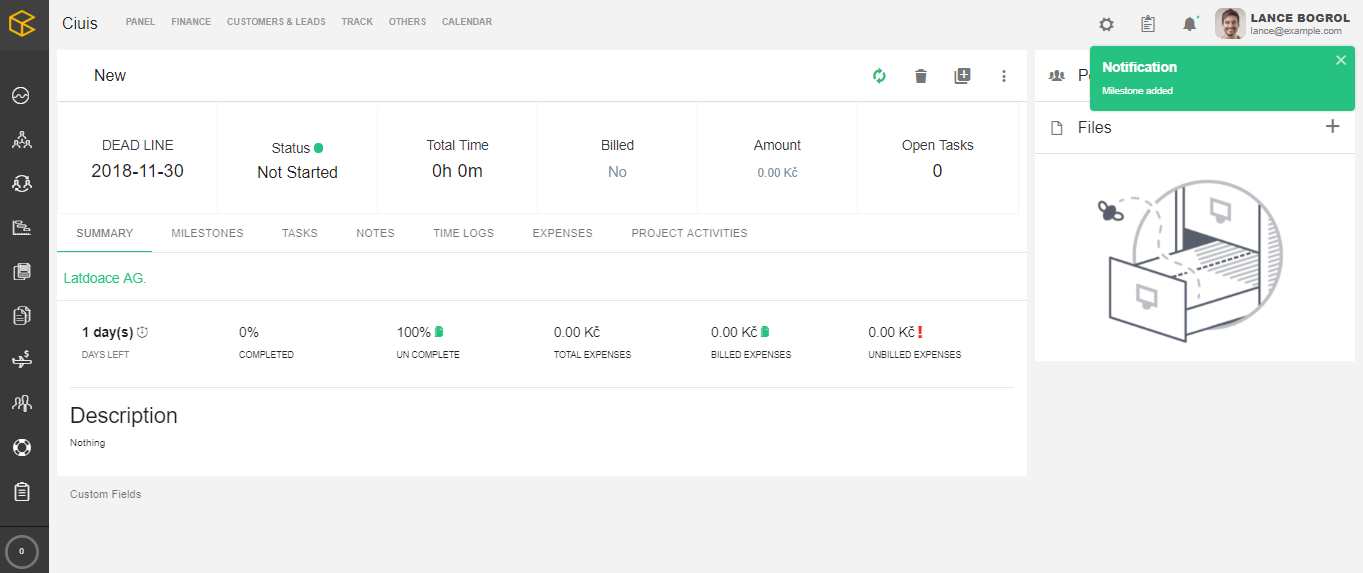 You will be able to view it under the 'Milestones' section under Project details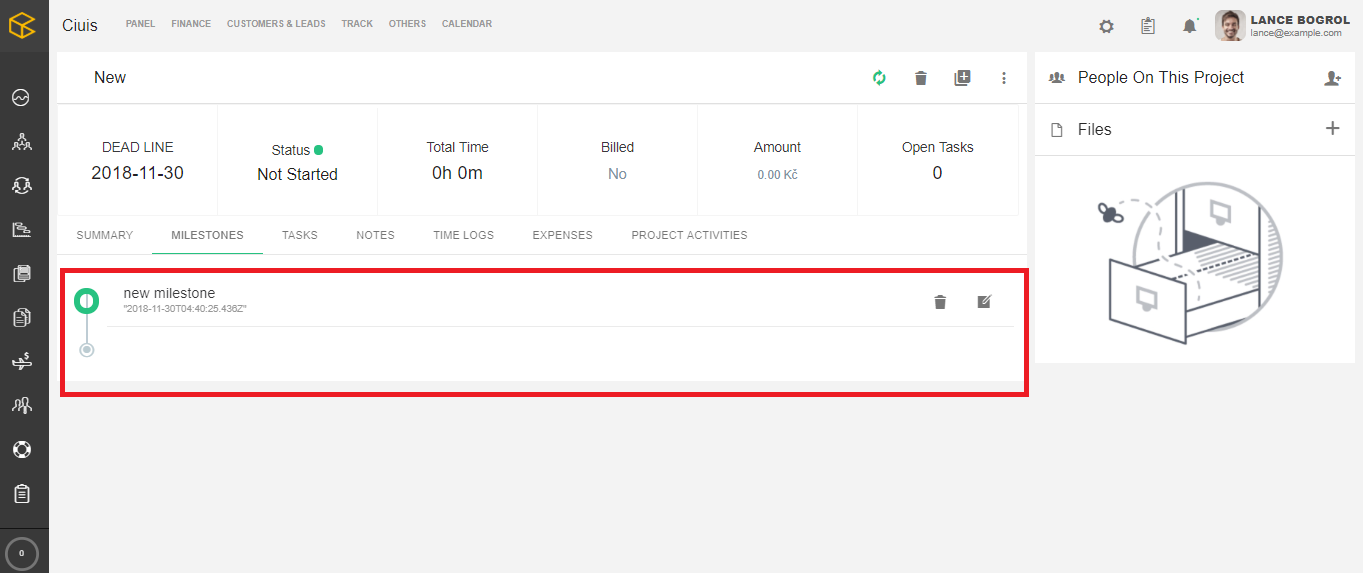 You can also update a Milestone, add tasks under it and delete a milestone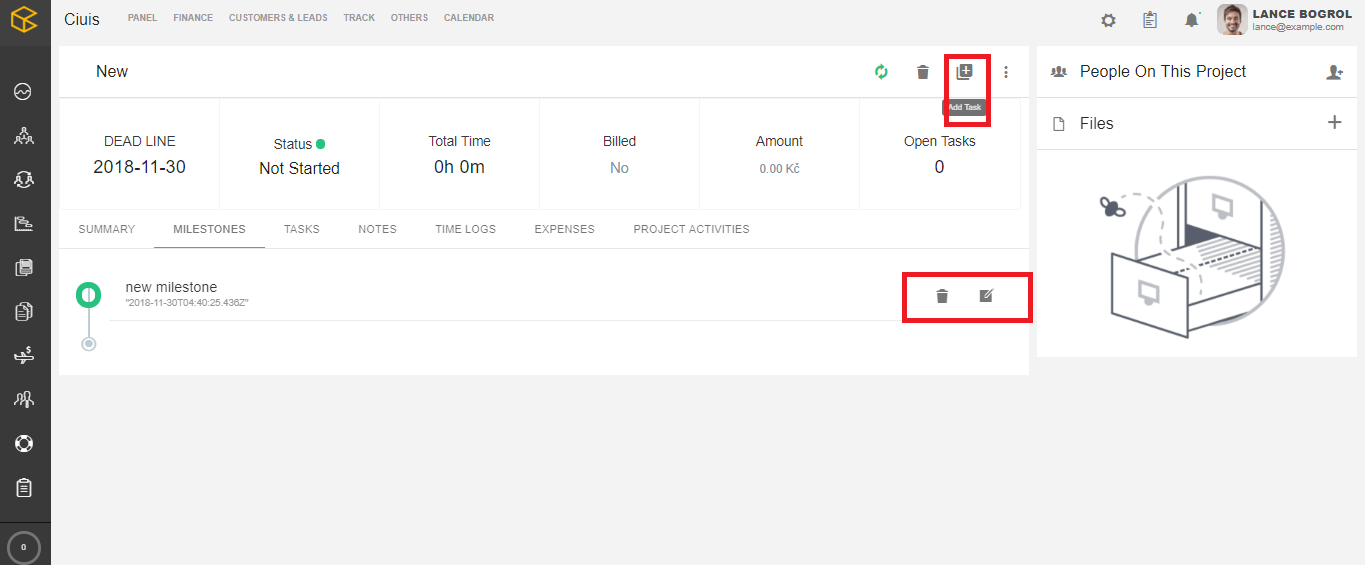 Once you click on Add Task, the page for adding a task opens up. Fill in all the details and hit Add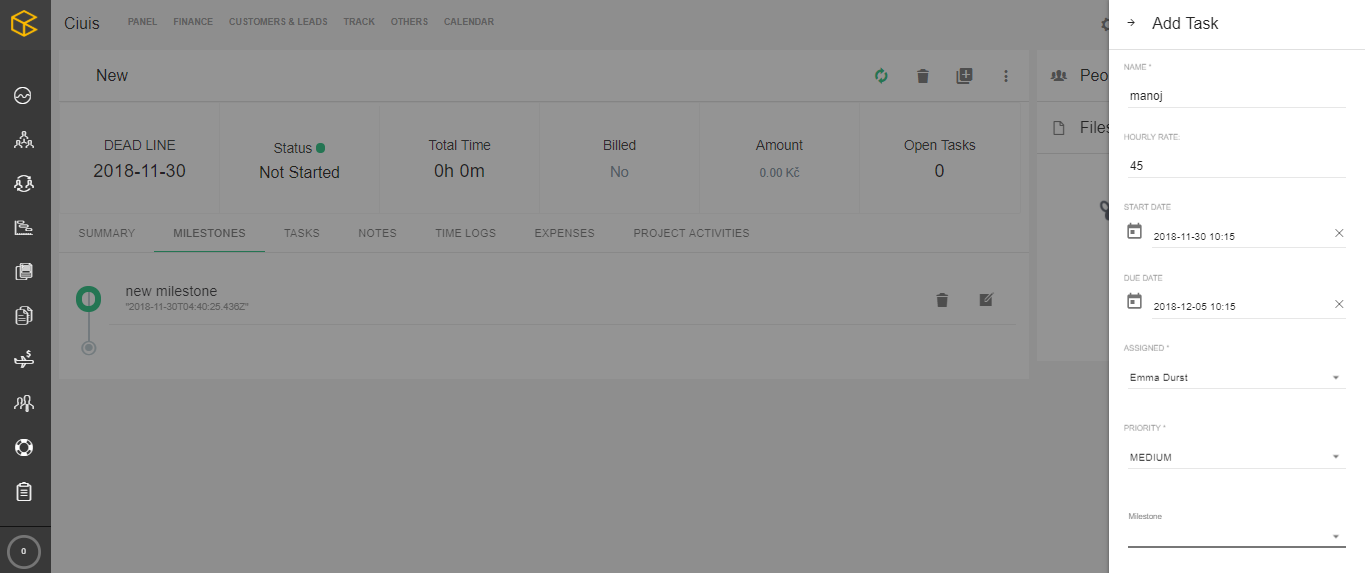 You can create a task as public or private, billable or non-billable, visible or not using the toggle bars above the 'Add' button as shown in the following screenshot.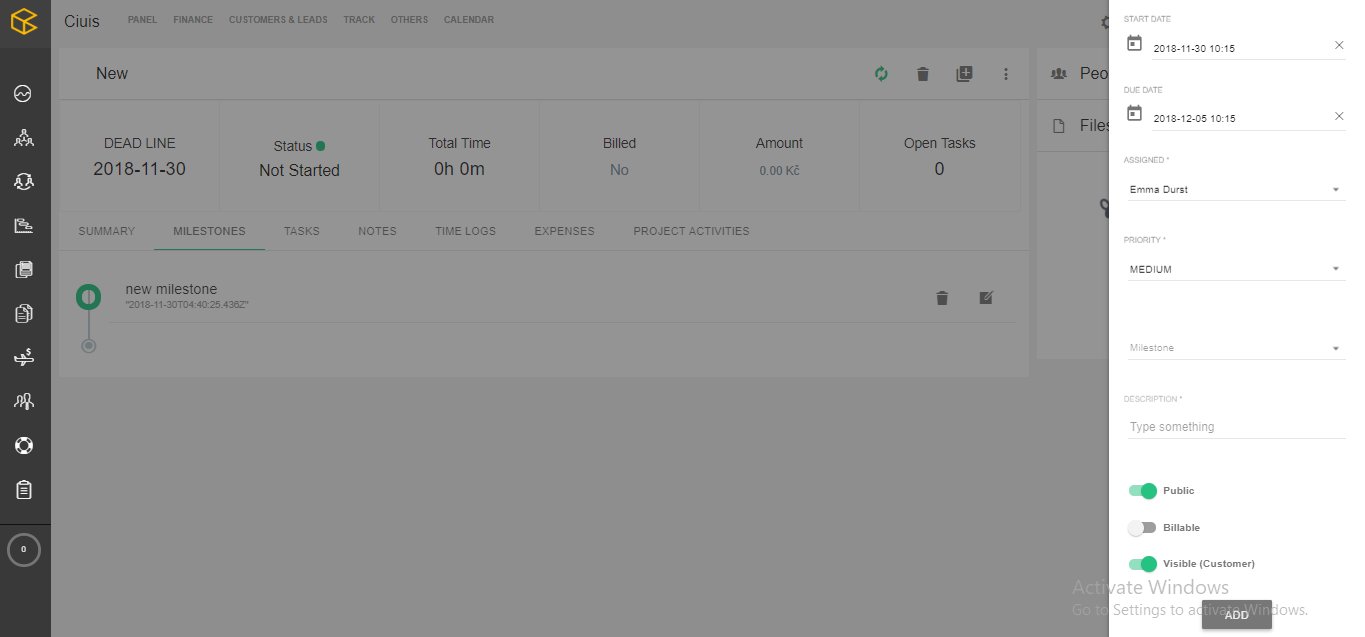 Once you hit 'Add', you get a notification that the task is added.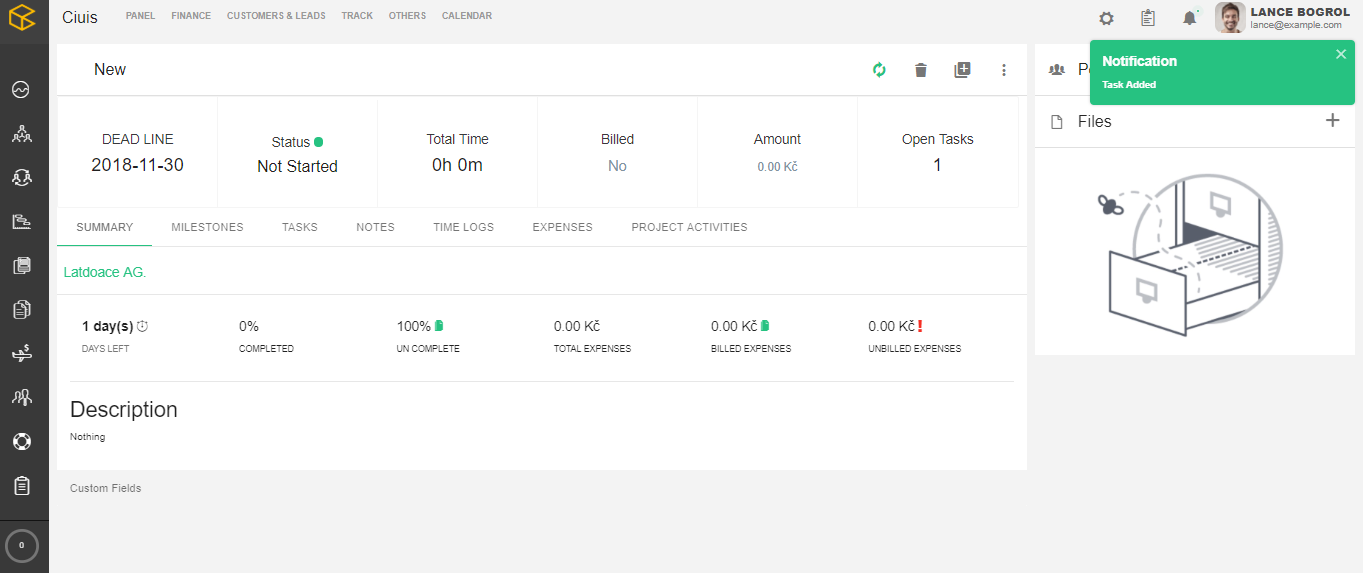 You can check the details of the task in the mentioned milestone and/or 'Tasks' subsection in the project details page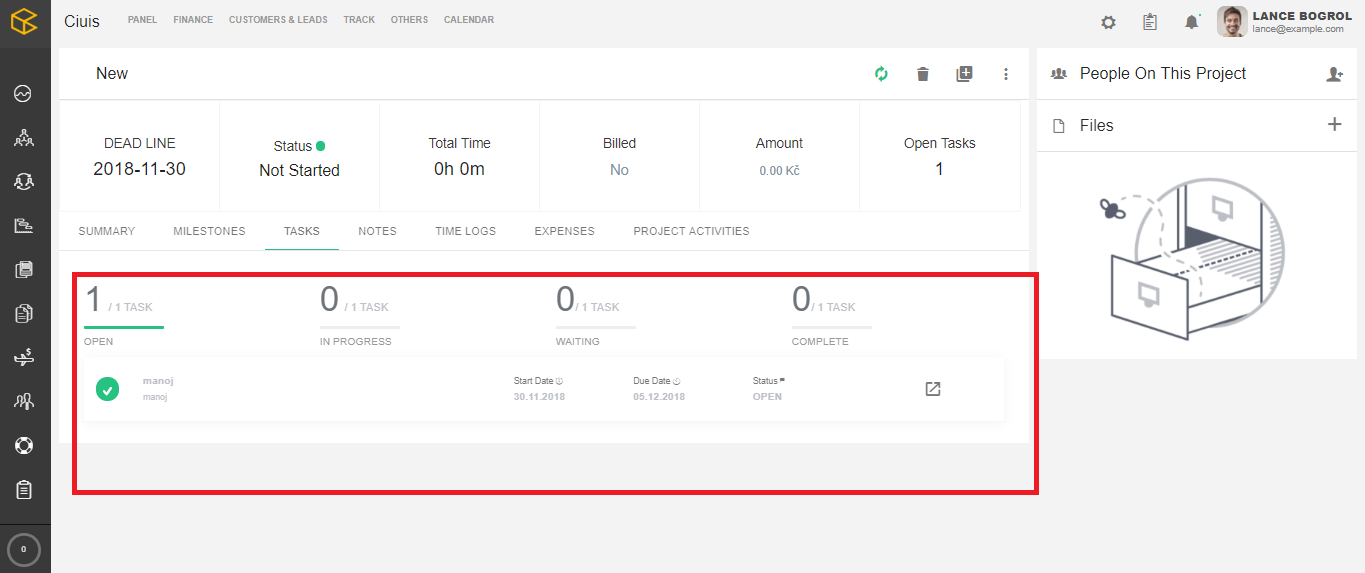 You can convert a project into an Invoice as follows: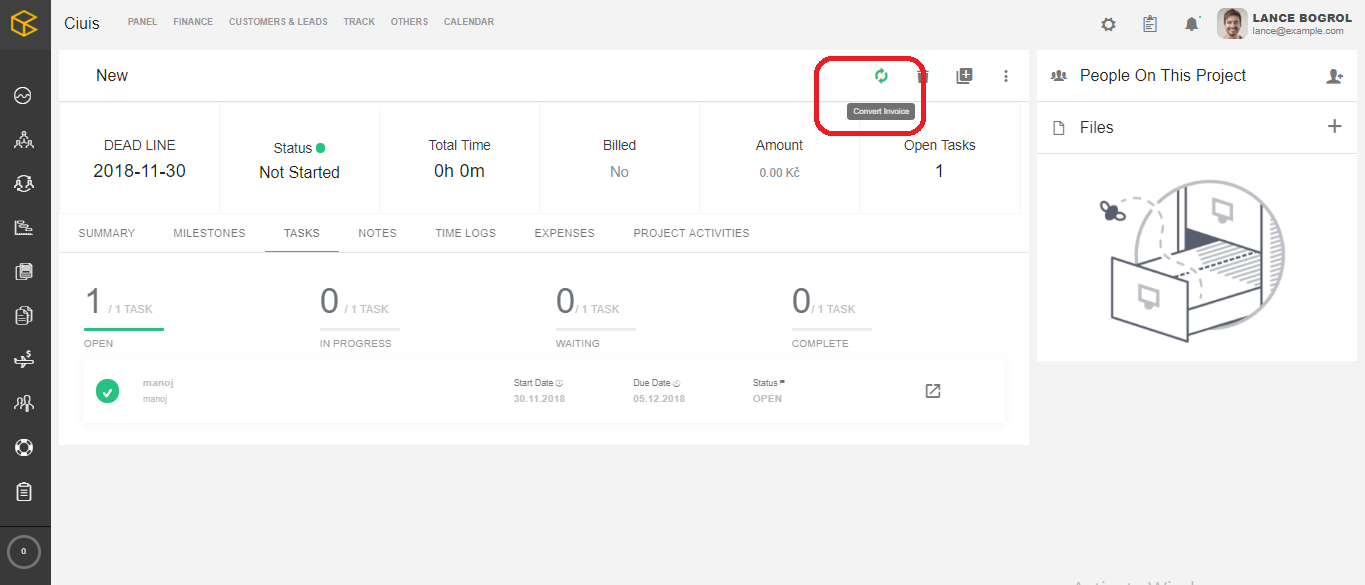 Once you hit 'convert invoice', the system will take you to the page where you can input all the details. Simply follow the 'Create Invoice' steps to create an Invoice.
You can also add a 'New Expense' to your project to track any new expense that comes up in the project while fulfilling your customer's needs.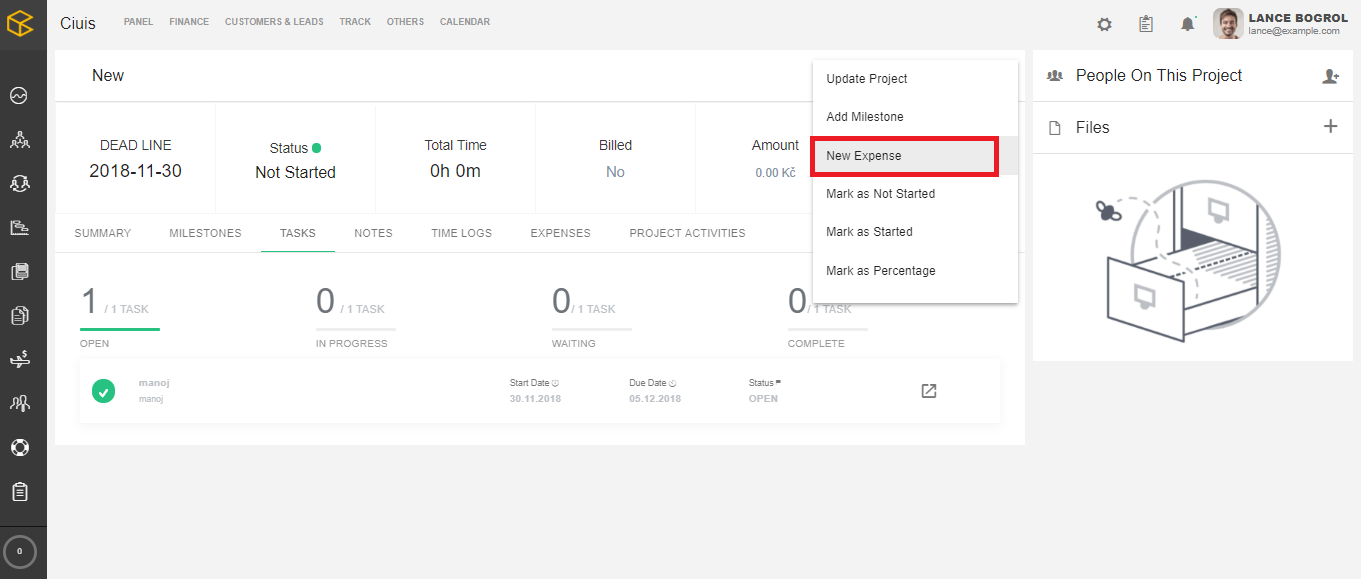 Once you hit 'New Expense', you can fill in all the details and click on 'Add'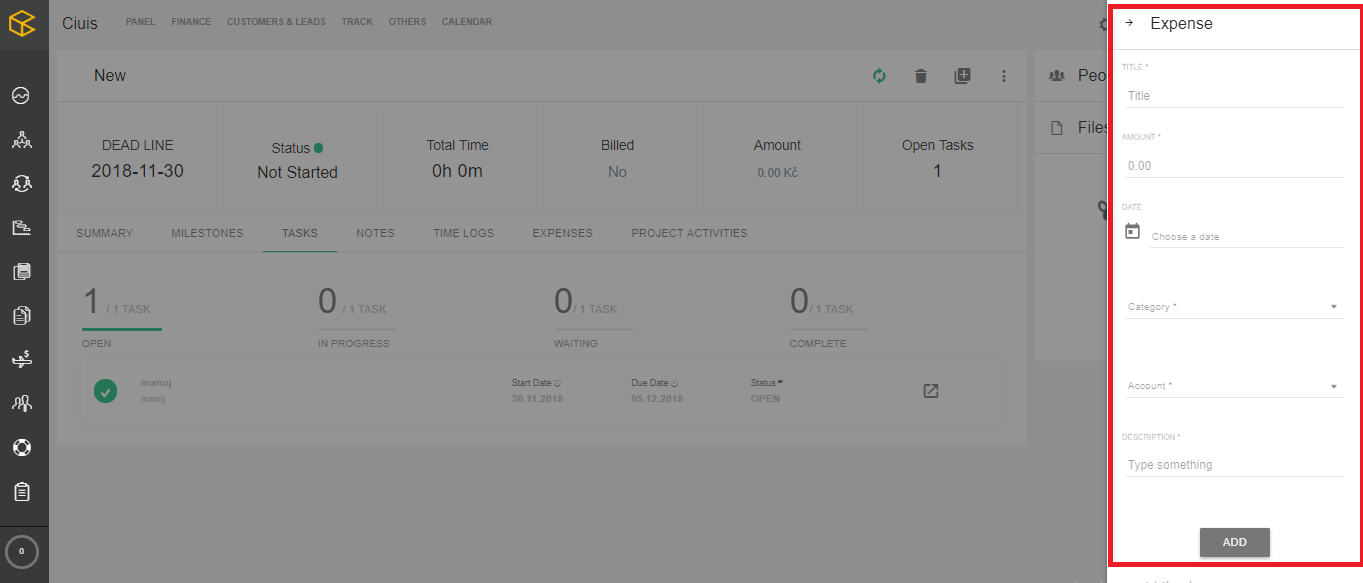 Once you click on Add, the expense gets added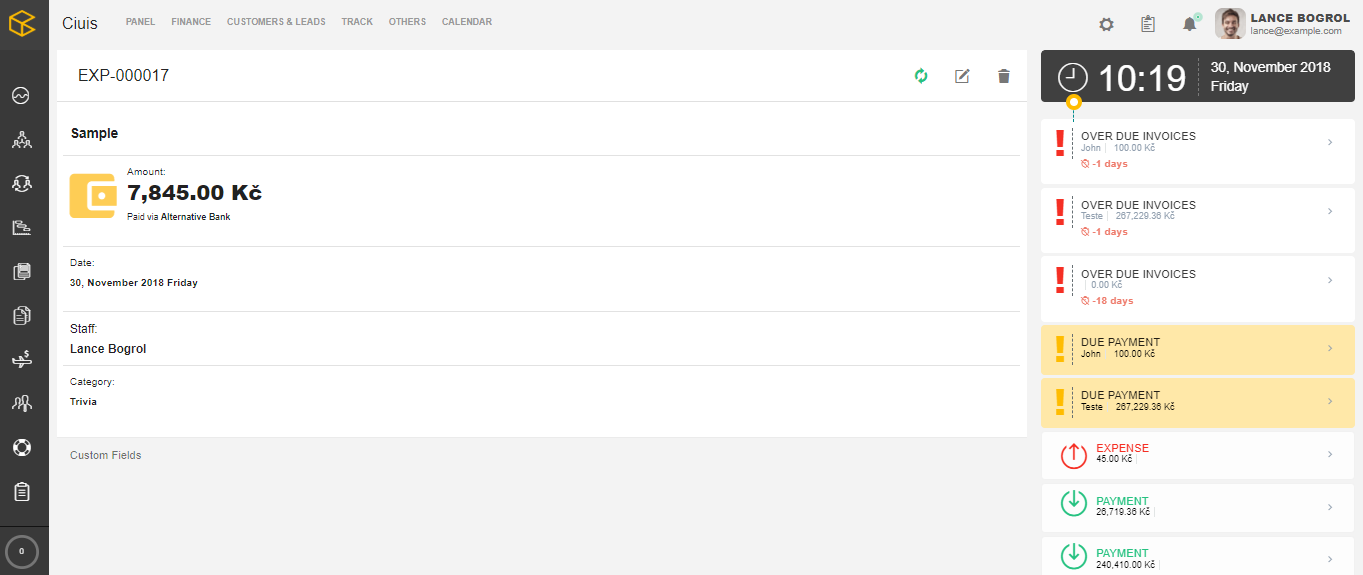 You can 'Mark' a project as Not Started, Started, Percentage, Cancelled, Complete as shown below: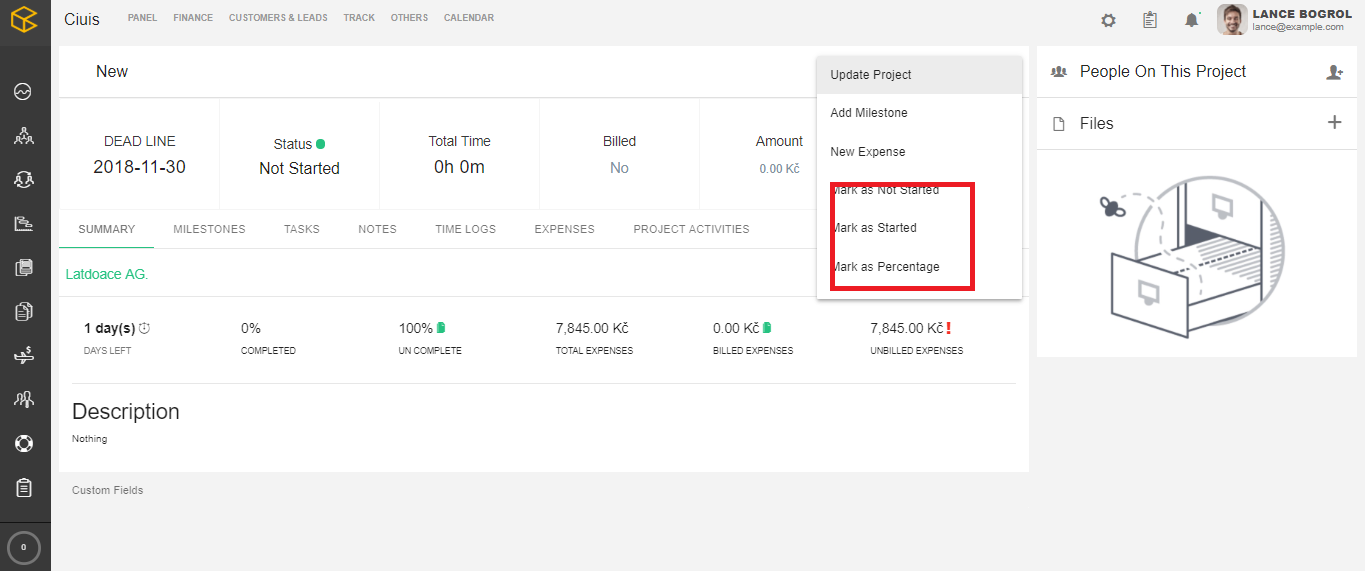 Finally, you can delete a project using the delete option as follows: