Create Contact:
1. To create customer contacts, click on the customers icon in the dashboard.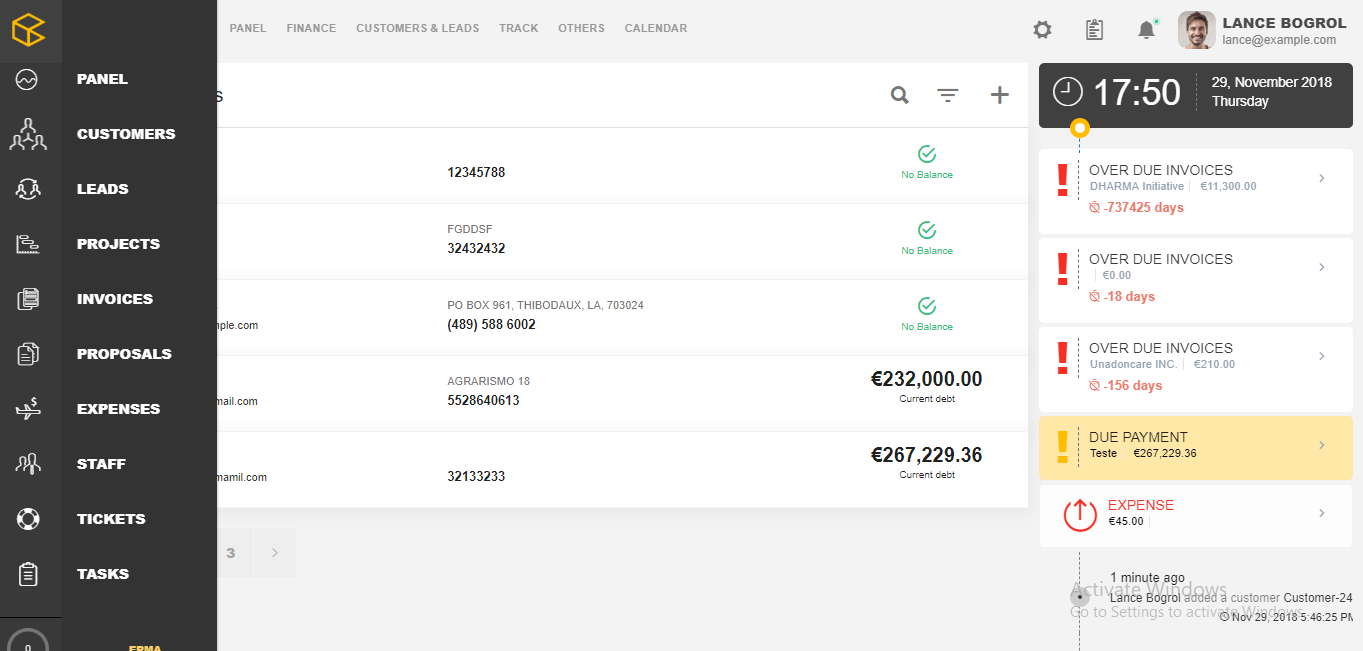 2. Next go to the customer, whose contact needs to be created.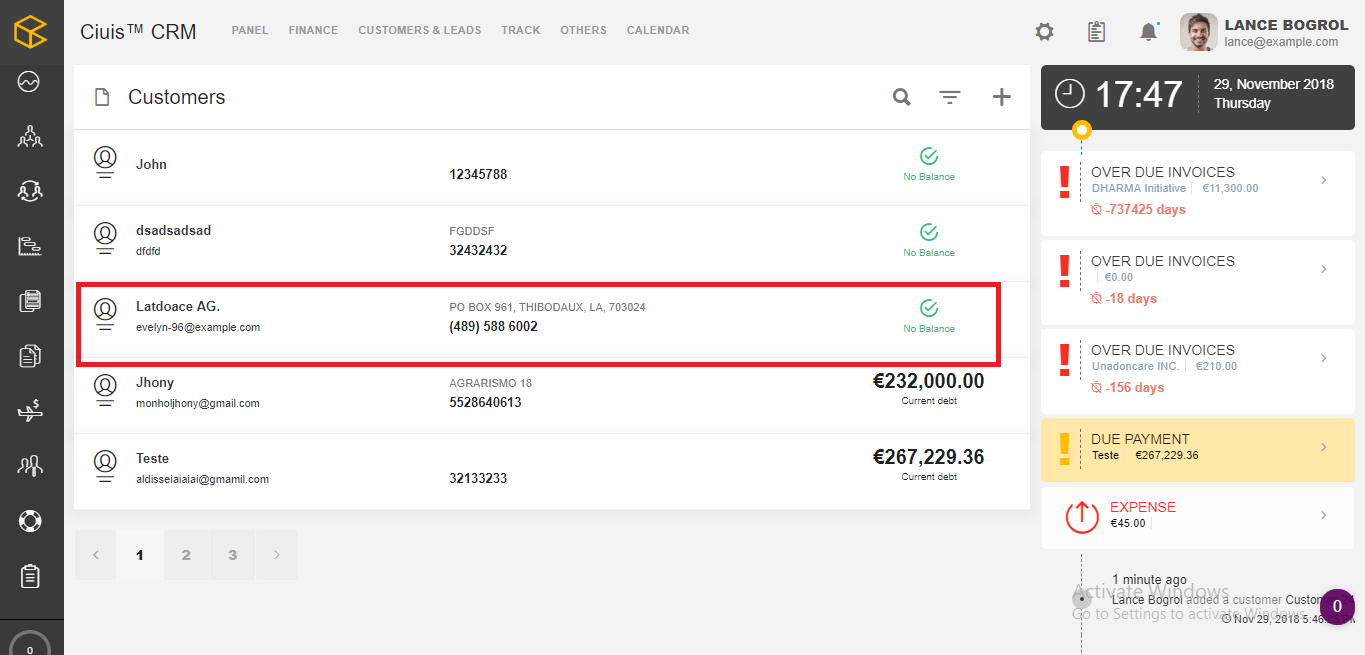 3. Select the contact option on the left side of the page.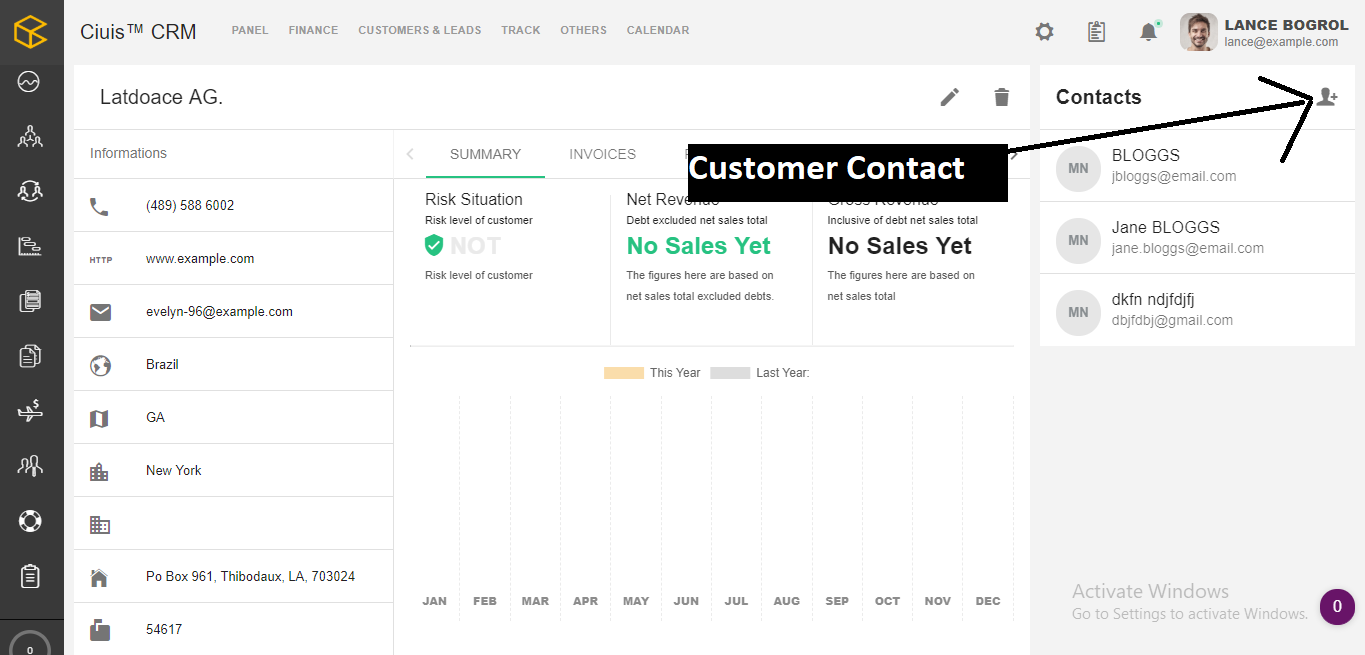 4. Add the contact details.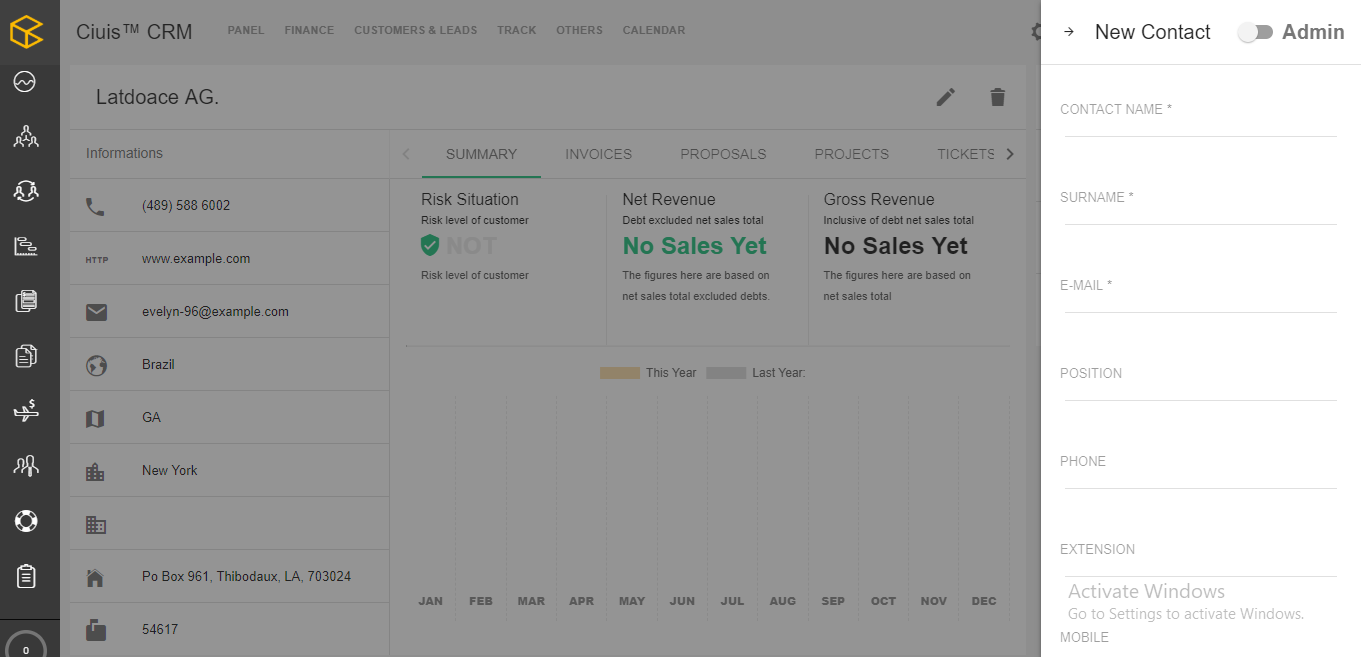 5. At the end of the section , click on the save button.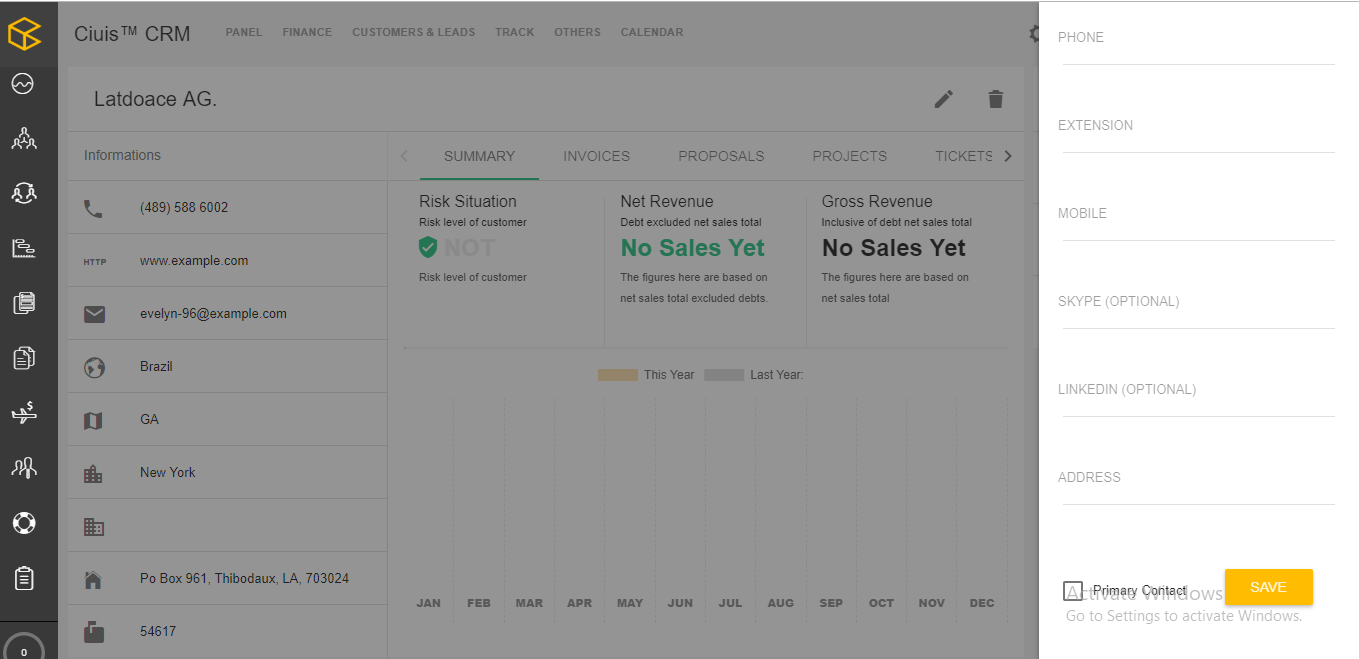 6. After saving the details, the customer contact is created as shown below.