How you can Update (New Versions)
With Version 1.1.4 we have implemented a Major feature: You are able to update the application remotely from inside the app.
OTA (Over The Air) Updates are delivered right inside the application.
No more extracting files and going through the manual update process.
We can update now remotely update files and also upgrade DB.
Upgrade frustrations reduced and seamless updates delivered into Customer installations.
1. From the CiuisCRM Panel, click on the Settings icon

to open the settings page.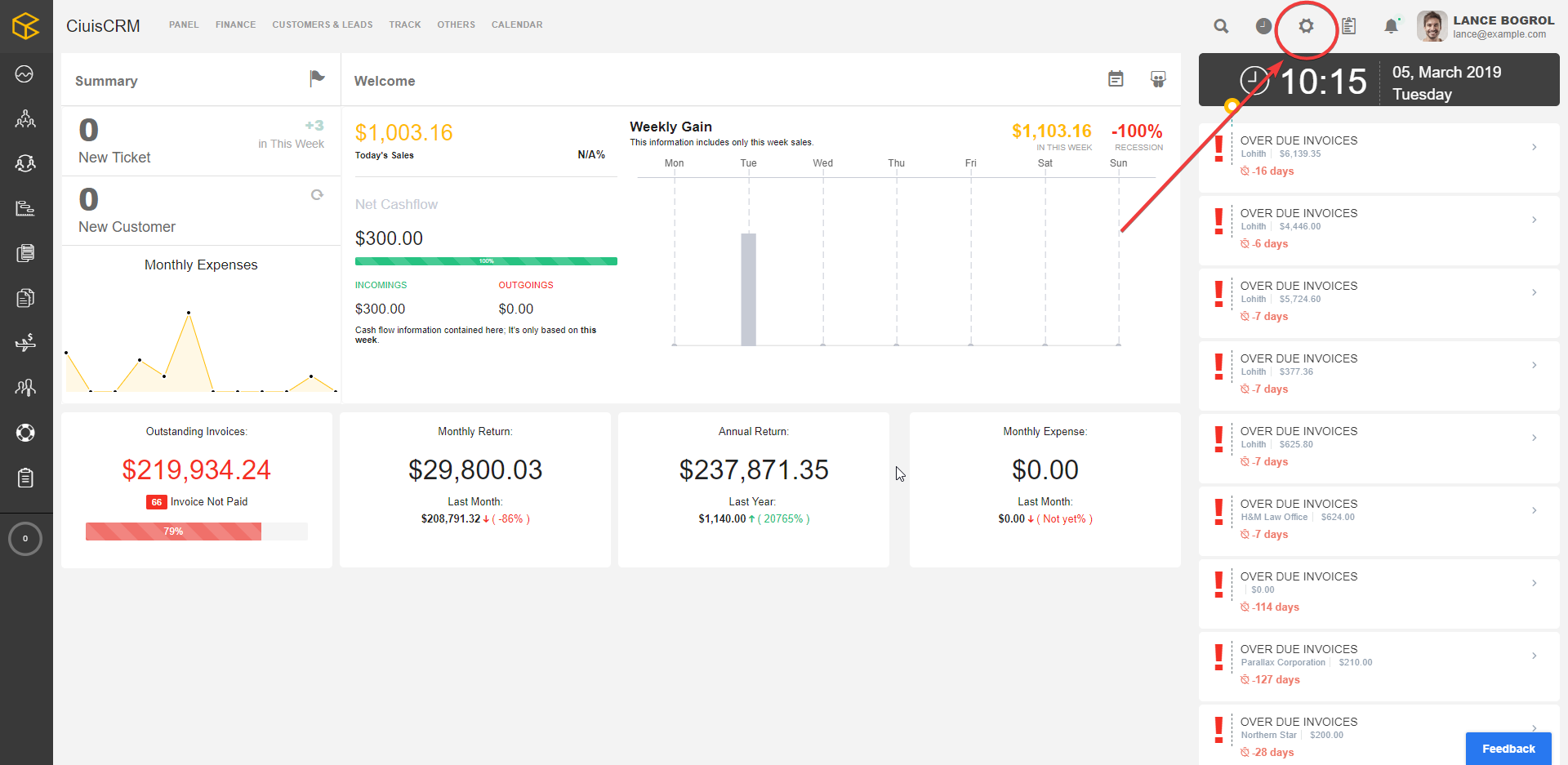 2. Click on the Version check icon

to check for the version number of your current installation.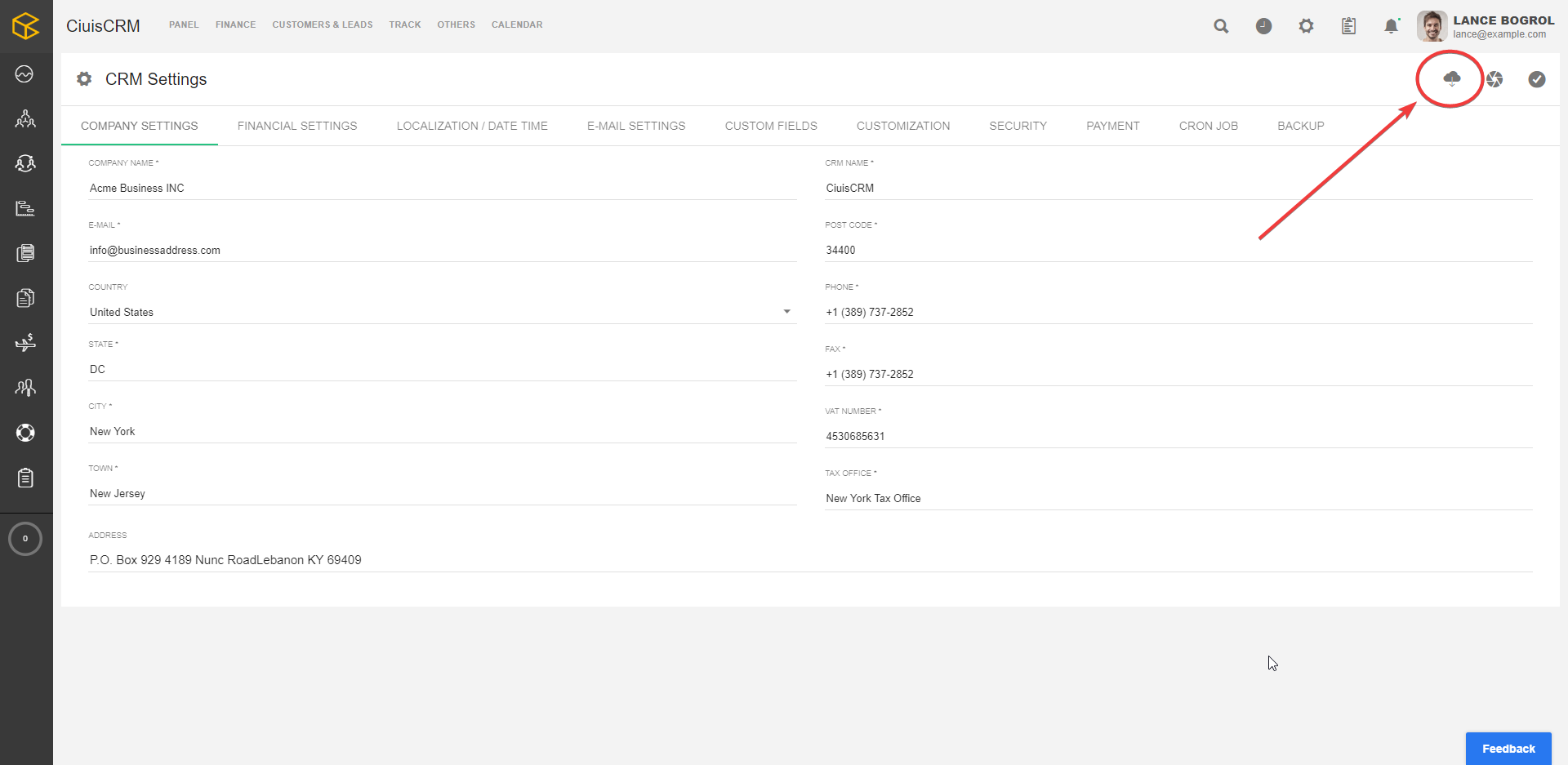 3. Click on Check for Updates.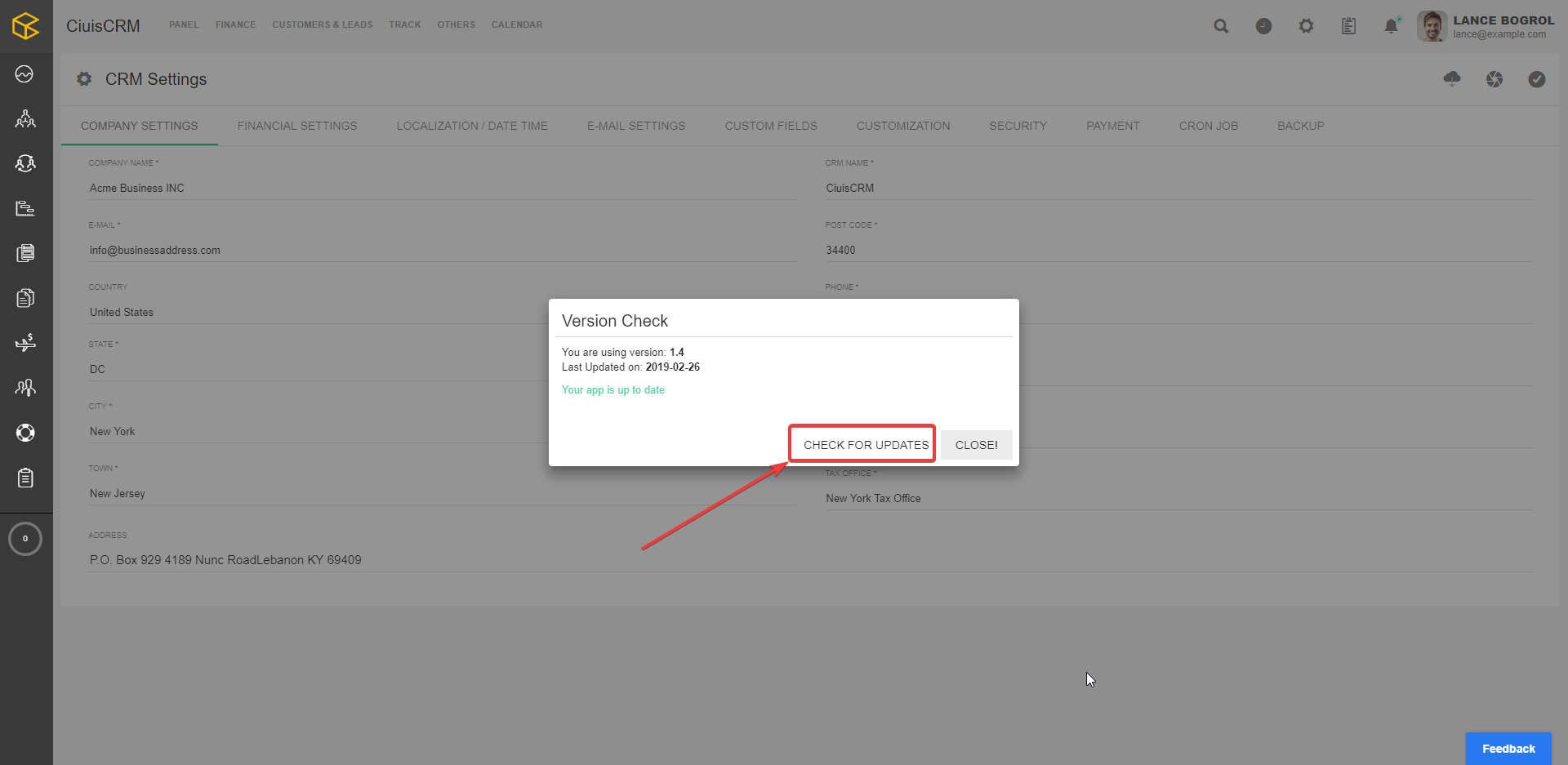 ---
How you can Update (Old Obsolete Version)
All previous versions before 1.1.3 require you to manually update. (we highly recommend that you update your application to latest).
Below are the Instructions for older versions.
Extract the downloaded file.
In the extracted file, perform steps 4-5
Delete application/config/database.php Overwrite the following folders (copy folders from new version update files to your current files):

1. application
2. assets
3. system

Go to application/config/migration.php line 14 and change migration_enabled for TRUE After than go yourcrmurl.com/migrate
After the process is complete go application/config/migration.php line 14 and change migration_enabled for FALSE