Customer-Master
Master Customer management using CiuisCRM.
Create Customer:
1. Customers can be found under Customers & Leads in the main menu.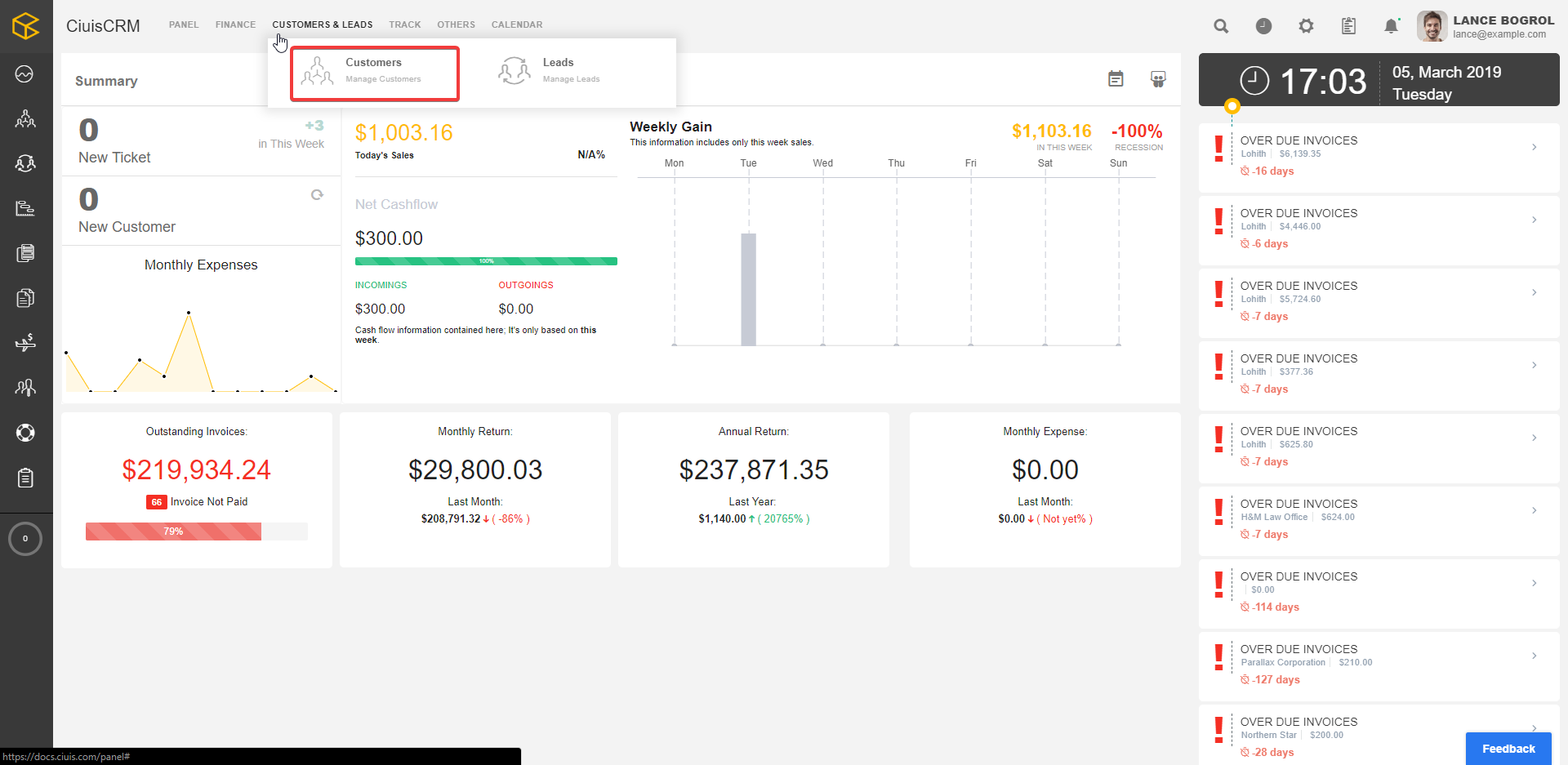 2. Alternatively, Customers can also be found in the sidebar as shown.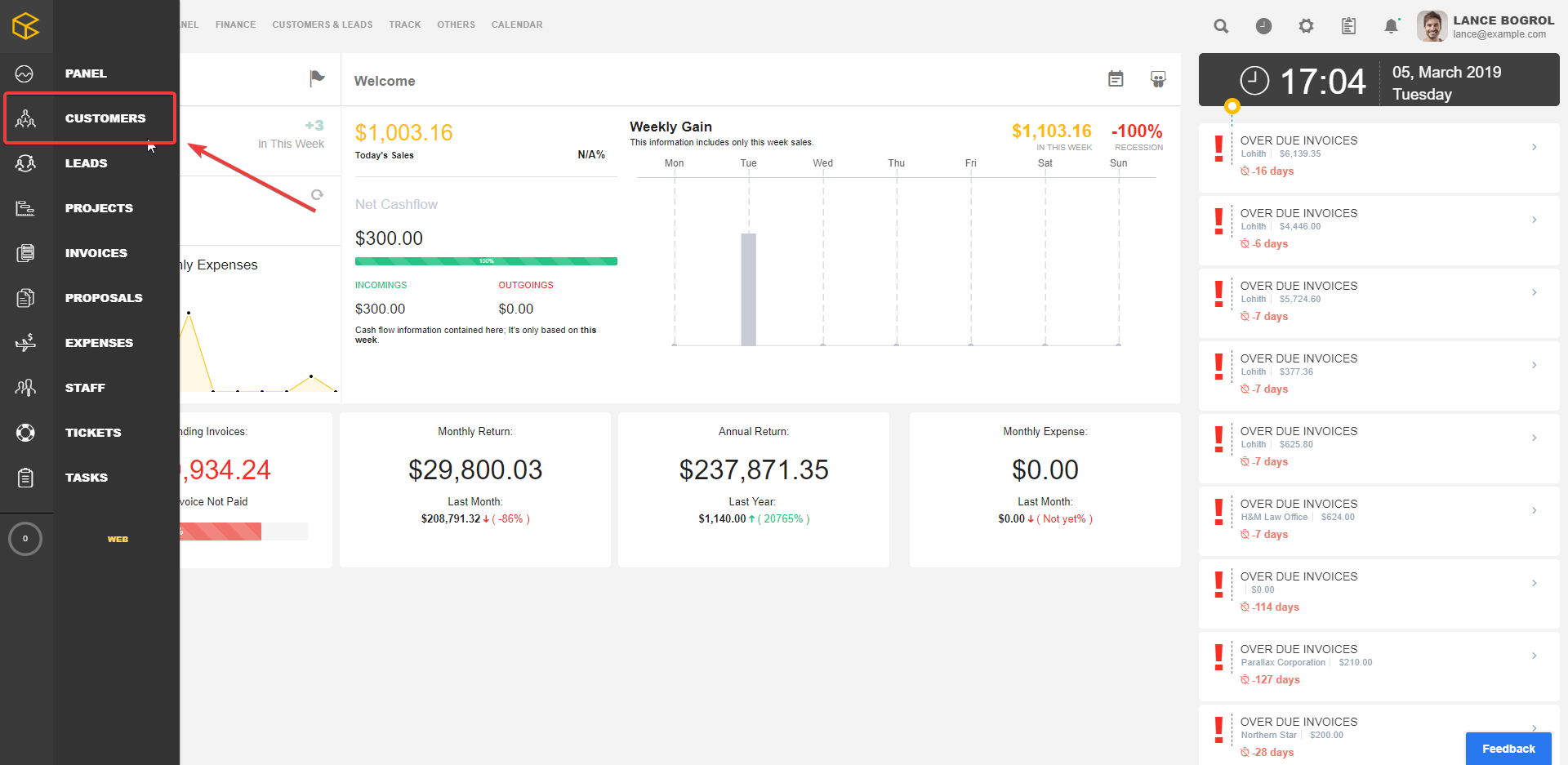 3.All existing customers and their transaction details are listed here.To add a new customer record, click on the

icon.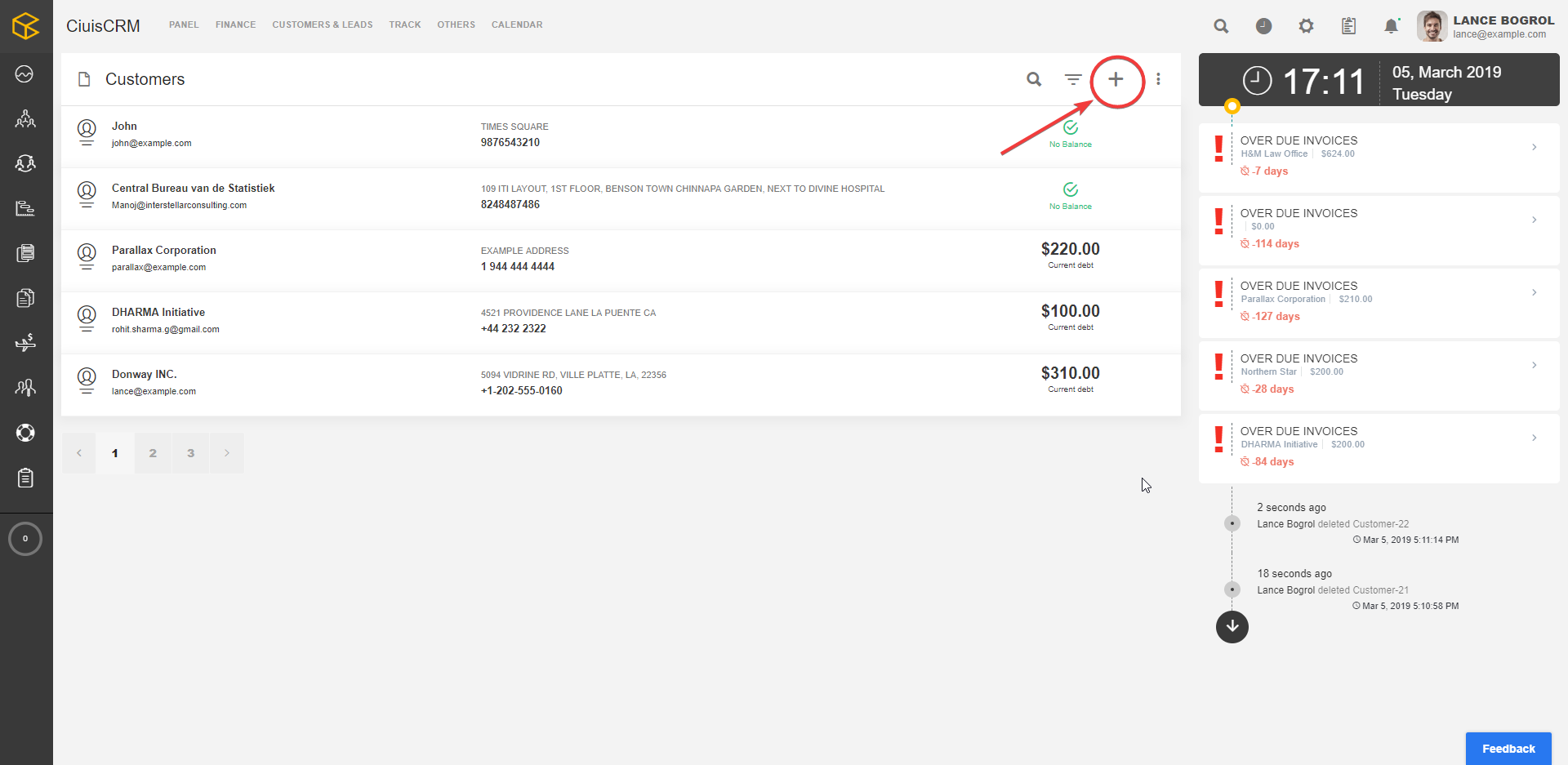 4. Enter the customer details.
For Company:
By default the toggle button is set to "Company"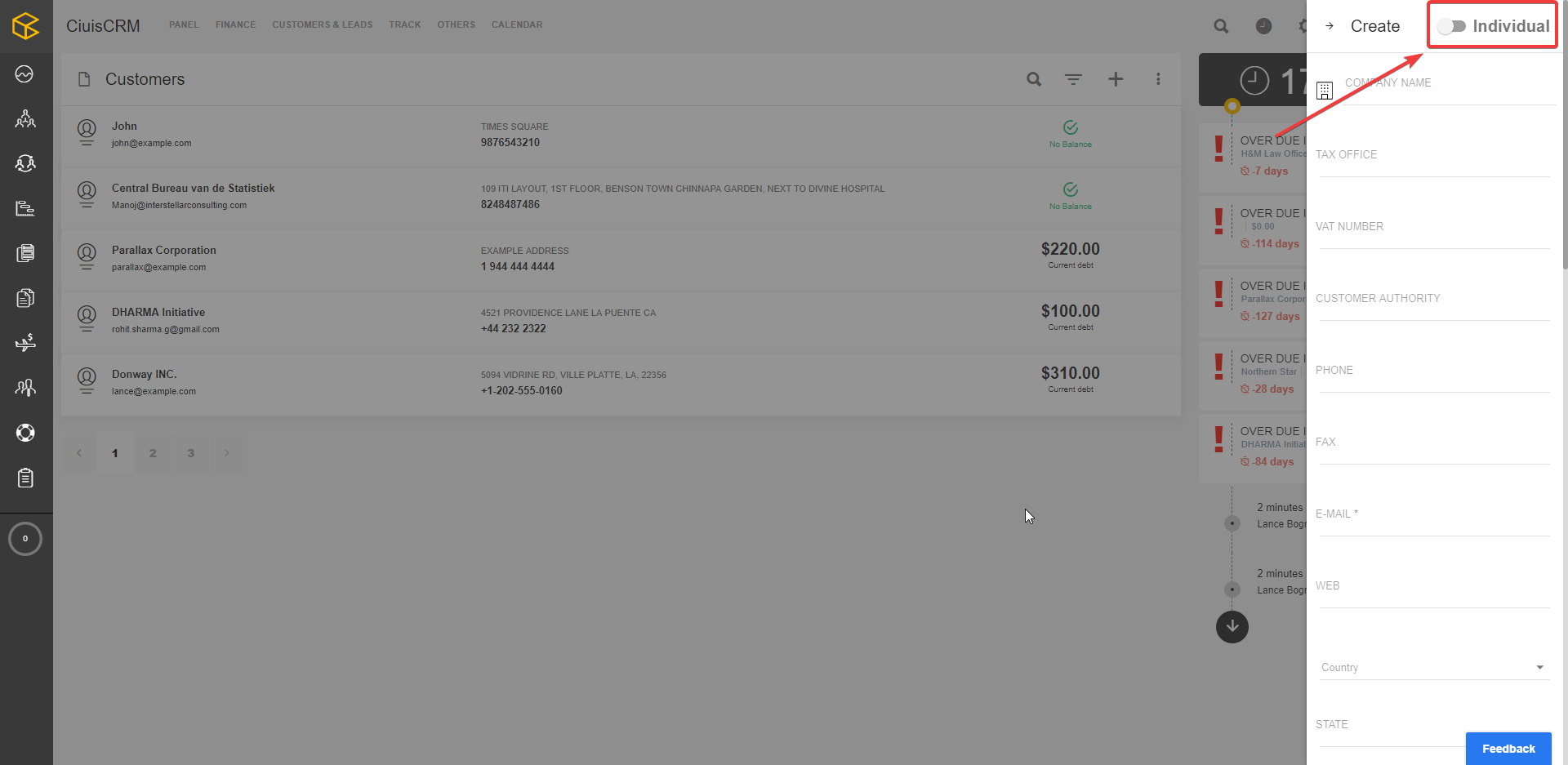 For Individual:
To add an Individual customer, toggle the button toward "Individual".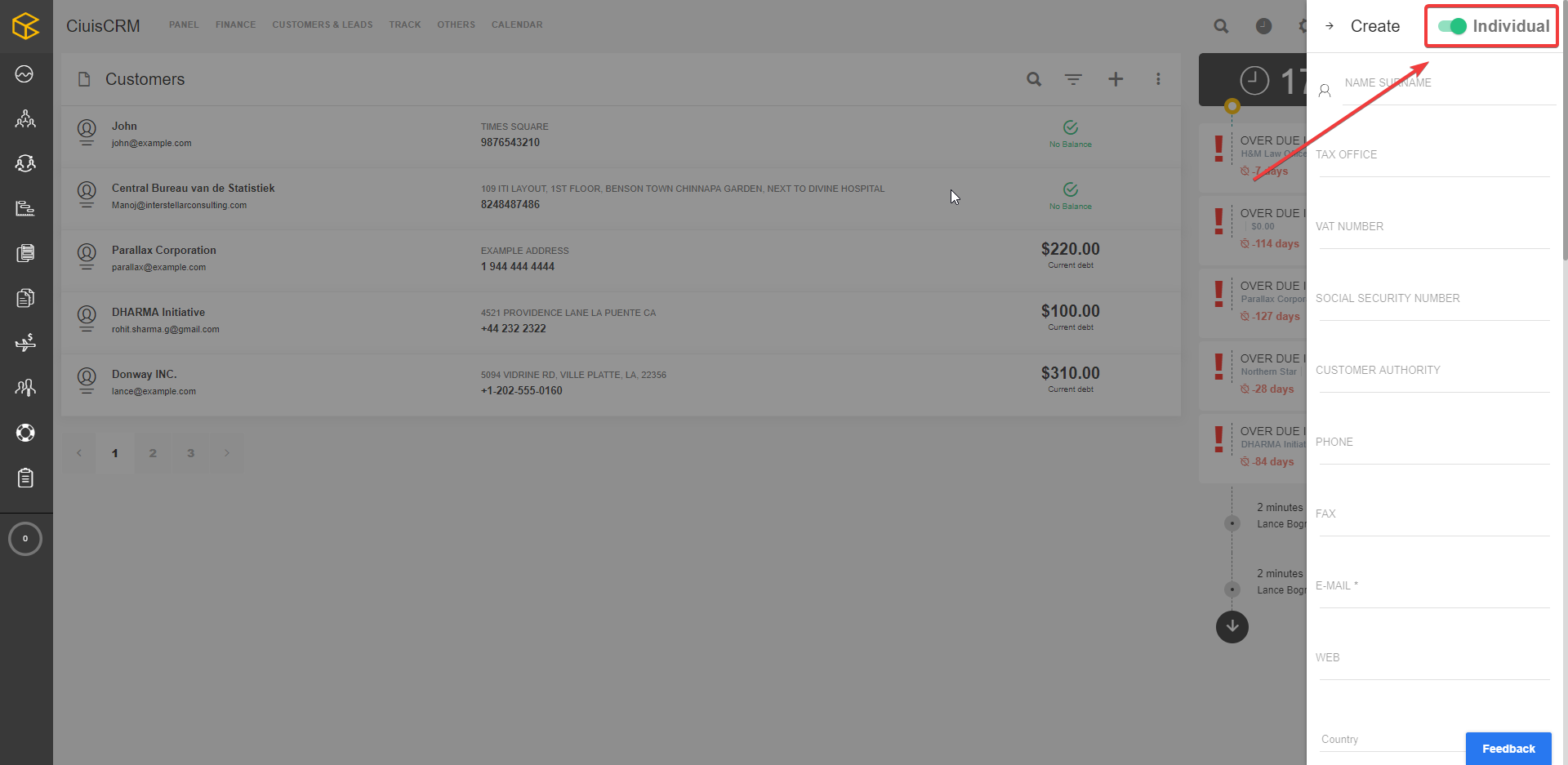 5. Click on "Create".